Dr Shambrook is very experienced within and outside sport. He will be giving advice on how to improve mental fitness.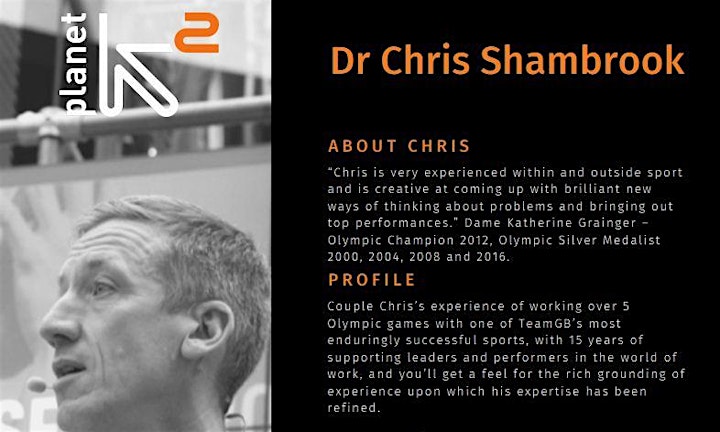 This webinar will focus on motivation, performance and how to boost our mental resilience in this difficult time to stay motivated. As you all know if we are high in motivation chances are we'll be performing well on whatever it is we are motivated to do! However there are plenty of things that affect our motivation - what we are doing, how we are feeling, how rested we are etc. Dr Shambrook will discuss how we can harness the central planks to motivation which are the 3 C's:
Control - how much choice and influence we have over stuff that concerns us;
Confidence - whether we have the ability to perform the task;
Connectedness - the quality of the relationships we have with the people that matter.